Some Renovations Could Spell Trouble When You DIY
Posted by Tara Burns on Wednesday, September 29, 2021 at 10:46 AM
By Tara Burns / September 29, 2021
Comment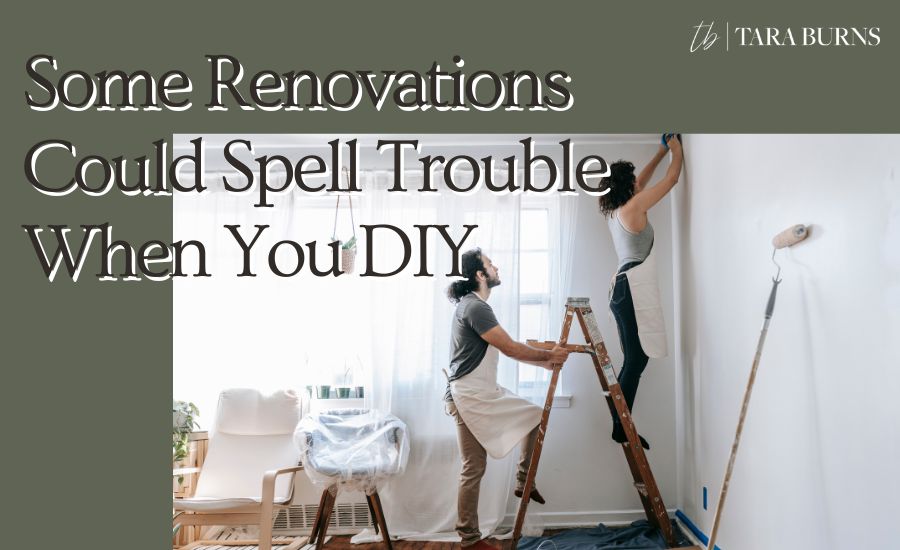 Home remodeling projects have exploded in popularity since the beginning of the pandemic as so many people spent long hours inside of their homes. Another factor in the surging popularity of home projects has come from a low inventory of homes and a larger number of home buyers opting to purchase a home that needed a little love.
While there are many smaller projects that homeowners can take on themselves, there are some that are always better left to a hired skilled professional. There are some projects that if performed by an unskilled homeowner could lead to voided warranties, complicated resale of the home, or even cause insurance coverage to be voided.
Here are some home projects you should always hire a pro for
Switching Cooktop Types
If you have an electric cooktop and are thinking of upgrading to a gas one this is a much more complicated project than it seems. This project will not just take one skilled professional but two. This switch from gas to electricity requires not just gas but also electricity to properly function. It will require the expert knowledge of an electrician and a plumber for the gas components.
Pull Out Old Insulation
If you are living in an older home that could use an insulation update or refresh the old insulation very well could be full of asbestos. It is always best to be on the safe side if you are unsure of how old the insulation in your home is. You want to call in a pro that can test for the presence of asbestos. If asbestos is found you will need to have a special remediation company come in to make sure it is all removed.
Asbestos is a very dangerous substance that can cause severe health damage when not removed properly.
HVAC Repairs
Even simple fixes to your heating and cooling system can be risky and become more tricky than expected. These systems work with freon and a freon leak can be very dangerous. It is always best to leave this work to the pros.
Installing a New Hot Water Tank
Removing and replacing a hot water heater is more complicated than it sounds. It is not just unhooking the old tank and installing the new one. Dealing with a hot water heater means also tangling with electricity and gas. Then there are also the possible carbon monoxide emissions. It is a job best left to a plumber.
Pumping a Septic System
If you have a septic tank at your home you are most likely aware that the tank will need to be pumped every 2-3 years, or more or less depending upon the tank size and frequency of use. It can be a significant cost to have the tank pumped and some homeowners may feel that it seems simple enough of a process to carry out on their own and save some money.
This job actually requires specific permits due to the nature of disposing of waste, you can't just get rid of the contents of your tank anywhere.
Before beginning any home project yourself it is always best to get all of the detailed information possible about carrying out the job. It is best to check with local zoning authorities about permits and make sure you are aware of what projects might void a warranty on a product if done yourself or void out insurance coverage.
Before beginning any DIY project make sure you have the capacity and skill to finish it. If not, best leave it to the pros. If you'd like some help designing or remodeling your home in LA or if you're looking at selling your Sunset Strip home or property contact us at any time.